A.P.M is a set of kinetic and light machines designed for festive events (raves, festivals, concerts). These devices are designed to create a link between technology and humans, where the entertainment is no longer mainly focused on the stage, but spread out in space, close to the audience.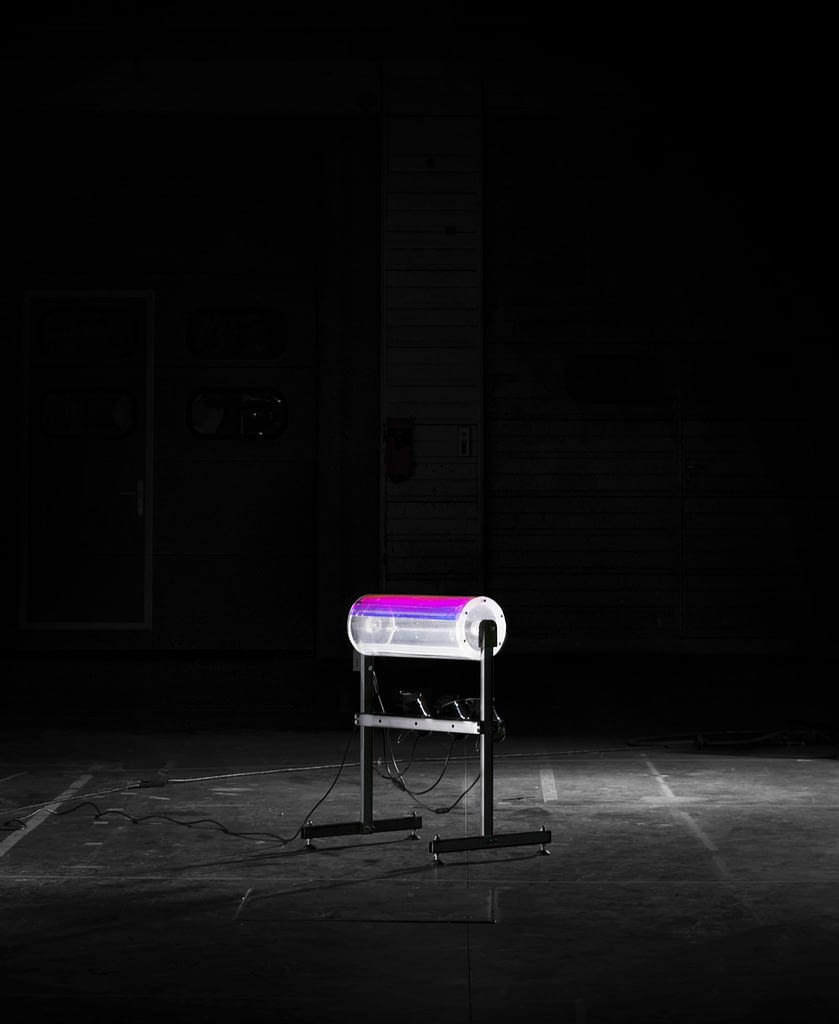 A.P.M is the result of a year-long work, initiated by a research around technical representation in the raves parts. Rave music permits a trance, a joy, a shift around technological matters. As highlighted by Hakim Bey in his book TAZ, the rave may be seen as an "intensification of everyday life", as an ephemeral and reachable utopia, based on a temporal and sensory shift. The rave is not just a space dedicated to trance and letting go. It is also a space of experiment for the public but also for its artists.
A.P.M. seizes this event as an experimental area, where the party, through the uninhibited imagination it gives off, allows the experimentation of new technological sensations. A.P.M. offers to bring these machines closer to the public and to show their components.